Commercial & Industrial Epoxy Flooring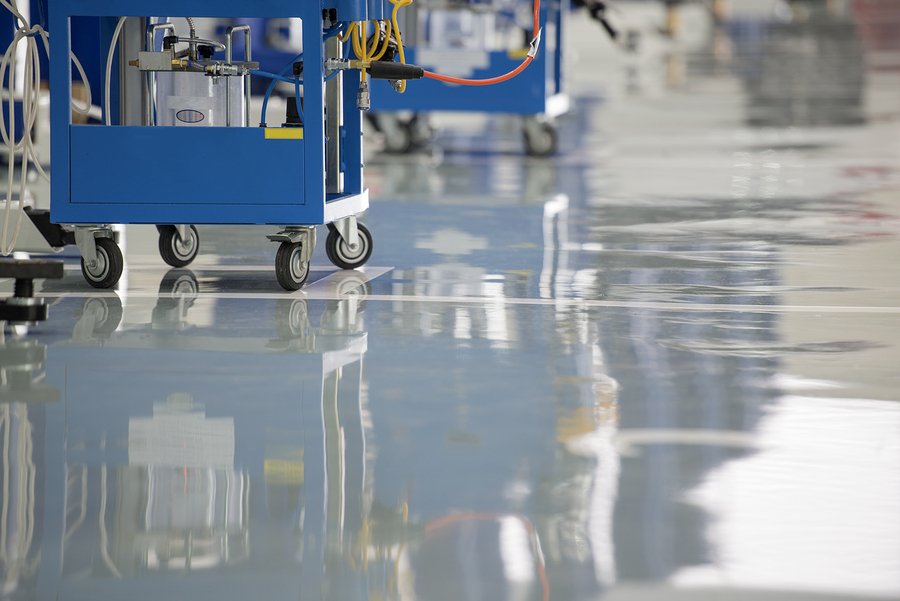 Epoxy flooring can be a hugely beneficial flooring option to any business or commercial space. Its favorable properties and insanely affordable prices make it viable for companies of all sorts across a broad range of industries. You might find that a high polish epoxy floor brings out the best in your retail space. The durability of epoxy resin makes it the ideal choice for your mechanics workshop. More so, one of our high-resistance finishes can turn your concrete floor into the perfect industrial surface. Epoxy flooring can do wonders for a commercial space, and when yours is fitted by our team, which can be all the more so. Therefore, if you think it is time that your company explored your epoxy options, you should give us a call today here at Port St Lucie Epoxy Garage Floor Pros.
Commercial and Industrial Epoxy Flooring Services
Port St Lucie Epoxy Garage Floor Pros is a leading industrial and commercial epoxy flooring specialist in Port St Lucie, FL. We provide various services to choose from, depending on your need. Our list of industrial and commercial epoxy flooring services include:
General Commercial Epoxy Floor
Our general epoxy flooring could be the ideal thing for just about any company. Over the years, we have served a multitude of different businesses. It includes hairdressers, retailers, schools and colleges, hospitals, and more. They are exceptionally durable, resistant to wear and have a clean, premium look for an otherwise simple concrete floor. You would reap the benefits from day one of installation. That begins with our incredibly affordable installation options. All you need to do is let us know what you want from yours and any features you wish to include, and you could leave our team to bring it to life.
Industrial Epoxy Flooring 
Perhaps one of our industrial epoxy flooring options would better suit you if you operate within any heavier industries like manufacturing, mechanical services, or anything similar. We can create maximally hardwearing and resistant flooring using our higher-grade epoxy resin. It also comes with defensive properties against heat, moisture, and abrasion. It will offer you the utmost potential and would no doubt help you get the most out of your industrial flooring long-term. Once again, it would help to let us know of any specifics you wish to include, and you could leave the rest to us.
Epoxy Coatings 
Suppose you would like to explore the potential of epoxy flooring on other surfaces, such as pipes, walls, or any other exposed surface in your industrial environment. In that case, we could offer you specially tailored epoxy coatings. The ideal thing to help repel the effects of heating and sustained wear pertain well to high-pressure industrial setups. Therefore, just let us know how you think one might comply with your needs, and we can take care of the rest.
Epoxy Flooring Systems
Call us at Port St Lucie Epoxy Garage Floor Pros for your industrial or commercial epoxy floor needs. We offer a variety of services depending on your needs. We offer various flooring systems that are specific to different industries. Our list of epoxy coatings include:
Anti-Static Epoxy Coating
We primarily use the anti-static flooring system for the manufacturing industry. It is an epoxy coating that is developed specifically for static-free environments. Anti-static epoxy coating is ideal for environments that use sensitive electronic devices like laboratories, hospitals, and manufacturing plants. Similar to other epoxy coatings, this floor system is chemical-resistant and abrasion-resistance.
Non-Slip Epoxy Systems
This type of commercial epoxy coating is ideal for environments with heavy foot or forklift traffic. Non-slip epoxy floor finish has polished concrete floors' look and feel. It is smooth, intelligent, seamless, and stain-resistant. But, compared to concrete floors, it's higher in performance and has long-lasting durability. This epoxy flooring finish is ideal for heavy traffic commercial spaces like stores, offices, and school corridors. It's also famous for industrial environments like facility corridors and lobbies. More so, it also makes an appropriate choice for healthcare applications, pharmaceuticals, and research. It works for both new and existing floors.
Chemical-Resistant Epoxy Coatings
Chemical-resistant epoxy coatings are ideal for industrial facilities. It helps protect your floor from chemical spills and stains. It comes with a non-slip additive that makes the surface non-slip. This particular epoxy system is ideal for pharmaceutical labs, chemical processing plants, and other industrial facilities.
Self-Levelling Epoxy Coatings
Self-levelling epoxies are ideal for both new and existing concrete surfaces. It is easy to apply as it spreads out and self-level across the flooring. It also comes in a wide variety of color palettes for you to choose from. Depending on your preference, you may also opt for standard colors or custom colors.
Metallic Epoxy Systems
Metallic epoxy coatings are the latest trend in decorative concrete. It is made of 100% solid epoxy with metallic pigments. Metallic epoxies are self-levelling and deliver a smooth floor finish. Like most epoxies, it comes with impact and chemical-resistance qualities. This type of epoxy coating is ideal for light foot traffic environments. But, also makes an excellent choice for retail spaces.
Epoxy-Flaked Coating
Either of these epoxy floor systems makes an ideal choice for offices and university halls. This epoxy coating comes in a variety of color options. It's also resistant to stains and chemical spills. It's ideal for retail stores, and in some cases, in the science and technology industry as well.
Industrial and Commercial Epoxy Floor Installation
Port St Lucie Epoxy Garage Floor Pros is the leading epoxy floor specialist in Port St Lucie, FL. To ensure significant outputs, we follow a strict epoxy installation process, which includes:
Preparation
We prepare the area by cleaning the floor first. We do so to ensure the floor is free from contaminants. We also vacuum the floor to remove dust and dirt. Cleaning the base is vital to achieving outstanding results. No space is the same. Thus, we must understand the space we are working with.
Evaluation
Our epoxy flooring specialists evaluate the space and know the needs and preferences of our customers. It enables us to determine the right products or systems for the area. The results vary for each customer. One could be glossy, while the other could be non-glossy, slip-resistant flooring.
Diamond Grinding or Bead Blasting
This process is essential to ensure your concrete surface is ready for resin. Excluding this step could leave your floors with cracks and patches.
Application of Epoxy Coating
The final step of the whole process is the application of the resin. We start with the base coat or the primer. Once ready, we proceed with the final coating. As we apply epoxy, we adjust depending on factors like humidity and temperature. These factors are vital in ensuring your epoxy floor will last for a long time.
Quality Assurance
Once done with installing epoxy floors, we check the quality of our work before turnover. One of the primary purposes of epoxy coating is to protect your existing floor from stains, chemical spills, and the usual wear and tear. More so, it also helps make the slab more attractive. To achieve all these, we have to install epoxy properly. Our dedicated quality assurance team looks into all aspects of the installation and ensures all items on our checklist are achieved.
Why Hire Us
You will find several companies providing epoxy flooring services in the Port St Lucie, FL area. But, you will never find one like us. By working with us, you get to take advantage of many benefits, including the following:
Highly Durable and Long-Lasting Epoxy Floors
We make durable and long-lasting garage floor epoxy and more. We provide the highest quality of service to deliver outstanding results. Our commercial and industrial epoxy floor systems are tried and tested. They're strong and made to last for years. They offer protection to your existing concrete floor to extend its lifespan.
Professional Epoxy Coating Experts
The application and installation of epoxy floor coatings can be very crucial. At Port St Lucie Epoxy Garage Floor Pros, we are proud to say that we've got the right people to do the job. We have the right skills and knowledge to provide you with the epoxy floor that you deserve. Rest assured, we install the epoxy floor properly. In every project we do, we see that epoxy tech data sheets match what the space or area requires.
Wide Variety of Epoxy Floor Systems
Our company offers a wide selection of epoxy floor systems for commercial and industrial environments. To ensure excellent results, we source our epoxy materials from reliable and trustworthy suppliers and manufacturers in the industry. Rest assured we will never compromise the quality of work. We do not and will never provide our customers with substandard results.
Easy to Maintain
Our company offers industrial and commercial epoxy flooring that offers quick and easy cleaning. Generally, epoxy floors are easy to maintain. All you need to do is use appropriate cleaning products, and you're good to go. You do not need a lot of time cleaning epoxy floors. You can get rid of dirt by sweeping it off or using a hose with water.
Unrivaled Pricing 
But above all else, the reason that you should choose us to provide you with your commercial epoxy services is that we offer the most affordable prices anywhere in town. None of our competitors can promise you the same supreme quality for such low pricing rates. So, place your faith in us and get the most value for your money.
Contact Us Today
Port St Lucie Epoxy Garage Floor Pros is one of the go-to epoxy floor service providers in the Port St Lucie, FL area. Whether it's garage floor epoxy or as massive as industrial and commercial epoxy flooring needs, you can rely on us. Contact us today, and let's discuss your requirements. There are two ways to reach us. You can either call us via our customer hotline or send us an email using the contact form on our website. Our team is available anytime during business hours to answer your inquiries. For online inquiries, rest assured of a reply from us within the next business day.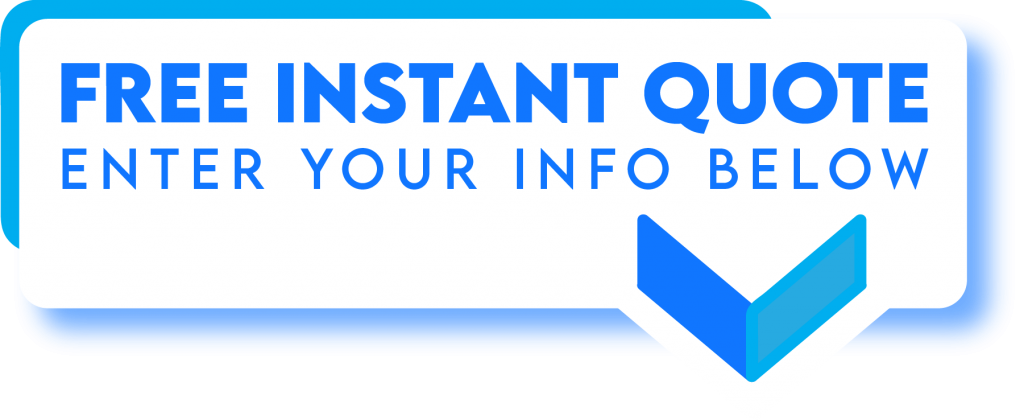 [contact-form-7 id="27" title="Contact form 1"]